You're using an outdated browser. Please upgrade your browser or activate Google Chrome Frame to improve your experience.
Categories
Roasted carrots with goat's cheese
Search Products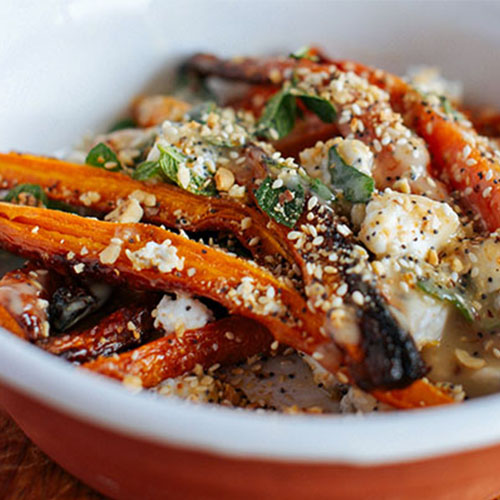 Roasted carrots with goat's cheese
Ingredients
6 carrots, trimmed and cut into quarters lengthways
2 tbsp olive oil
Paul Newman's Own Honey Mustard Dressing
100g goat's cheese
1/4 cup dukkah (Swap the dukkah for toasted hazelnuts or almonds if you prefer)
1/4 cup mint leaves
Method
Preheat oven to 200C and line a baking tray with paper.
Arrange the carrots on the tray, drizzle with olive oil and roast for 30 minutes or until tender and beginning to caramelise on the edges.
Toss with Paul Newman's Own Light Honey Mustard Dressing and arrange on a platter with the mint, dukkah and goat's cheese.
[wp_social_sharing social_options='facebook,twitter' facebook_text='' twitter_text='']