You're using an outdated browser. Please upgrade your browser or activate Google Chrome Frame to improve your experience.
Categories
Quick potato salad
Search Products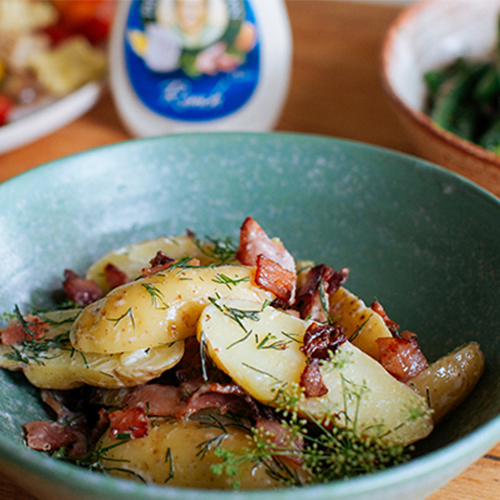 Quick potato salad
Ingredients
500g kipfler potatoes
200g bacon, cut into strips
3 tbsp Paul Newman's Own Ranch Dressing
1 handful dill, finely chopped
Method
Place the potatoes in a large pot of cold water, bring to the boil then simmer until potatoes are tender, about 20 minutes.
Cook the bacon until crispy.
Drain the potatoes and mix with the bacon, dressing and dill. Serves 4-6.
[wp_social_sharing social_options='facebook,twitter' facebook_text='' twitter_text='']