You're using an outdated browser. Please upgrade your browser or activate Google Chrome Frame to improve your experience.
Categories
Quick kale salad
Search Products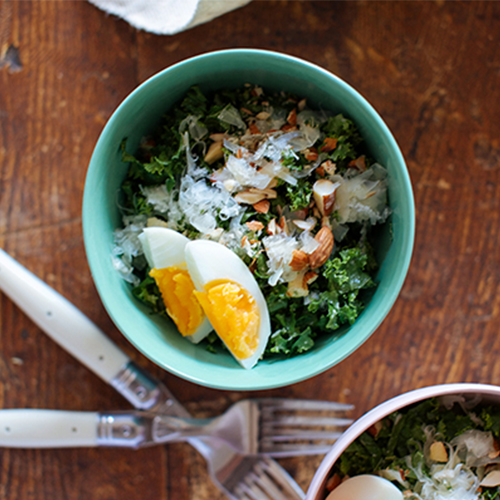 Quick kale salad
Ingredients
1/4 cup fresh lemon juice
8 anchovy fillets packed in oil, drained and finely chopped
sea salt and freshly ground black pepper
1 hard-boiled egg, peeled
400g kale, center stalks removed, and very thinly sliced
Paul Newman's Own Caesar Salad Dressing, to taste
1/4 cup natural almonds, toasted and finely chopped
1/2 cup finely grated Parmesan, grated
Method
Toss kale, anchovies and lemon juice in a large bowl. Add dressing to taste. Roughly chop the egg and sprinkle over the salad with the almonds and grated parmesan.
[wp_social_sharing social_options='facebook,twitter' facebook_text='' twitter_text='']