You're using an outdated browser. Please upgrade your browser or activate Google Chrome Frame to improve your experience.
Categories
Mexican Cobb Salad
Search Products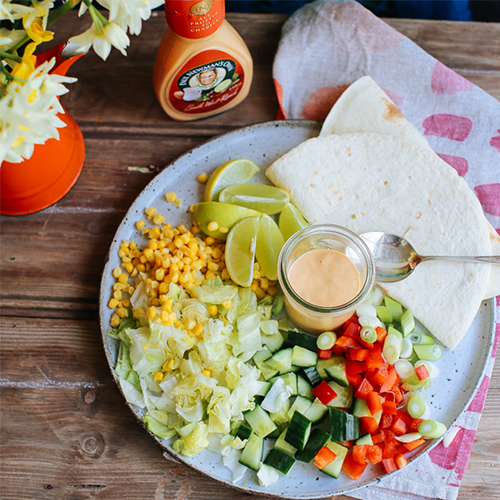 Mexican Cobb Salad
Ingredients
1 Iceberg lettuce, chopped
1 red capsicum, diced
1 cup cooked corn kernels
4 tortillas, warm
Paul Newman's Own Chipotle Ranch
Method
Combine all ingredients on a large platter, serve with warm tortillas and Chipotle Ranch dressing.
[wp_social_sharing social_options='facebook,twitter' facebook_text='' twitter_text='']