You're using an outdated browser. Please upgrade your browser or activate Google Chrome Frame to improve your experience.
Categories
Lime-roasted pumpkin
Search Products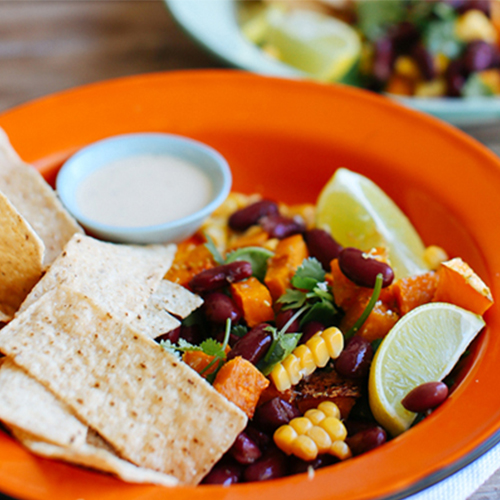 Lime-roasted pumpkin
Ingredients
1 1/2 cups butternut pumpkin, peeled and cubed
3 limes
1 cob corn, kernels cut off
1 cup red kidney beans (rinsed and drained from tin)
Coriander leaves, to serve
Corn chips, to serve
Paul Newman's Own Caesar Dressing
Method
Preheat oven to 180 and line a baking tray
Cover tray with pumpkin then sprinkle over the finely grated lime zest. Squeeze over the juice and drizzle with olive oil.
Roast until golden brown and cooked through. Serve warm, tossed with the red kidney beans, corn, coriander and Caesar dressing.
[wp_social_sharing social_options='facebook,twitter' facebook_text='' twitter_text='']