You're using an outdated browser. Please upgrade your browser or activate Google Chrome Frame to improve your experience.
Categories
Honey Mustard Slaw
Search Products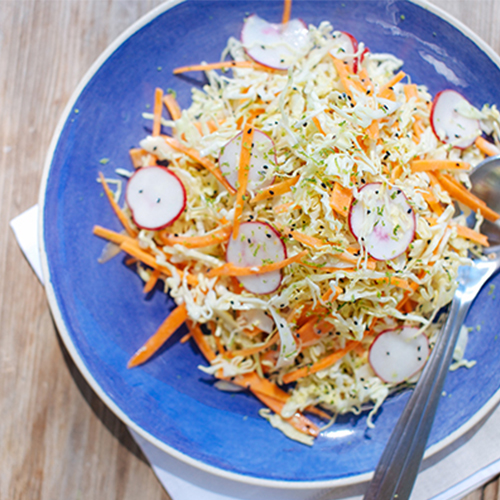 Honey Mustard Slaw
Ingredients
1/4 cabbage, thinly sliced (use a mandolin slicer for best results)
1 carrot, finely sliced
1 small bunch of radishes, thinly sliced
2 tbsp nigella or black sesame seeds
4 tbsp Paul Newman's Own Honey Mustard Dressing (or to taste)
Zest of one lime
Method
Combine all ingredients in a large bowl and toss well. Season to taste and transfer to a serving platter. Grate over the lime zest and serve.
[wp_social_sharing social_options='facebook,twitter' facebook_text='' twitter_text='']