You're using an outdated browser. Please upgrade your browser or activate Google Chrome Frame to improve your experience.
Categories
Grilled asparagus salad
Search Products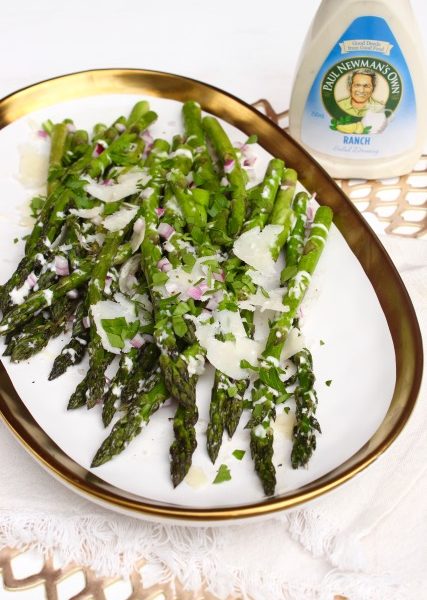 Grilled asparagus salad
Ingredients
3 bunches asparagus, ends removed
1 tablespoon olive oil
Salt and pepper
2 tablespoons Paul Newman's Own Ranch dressing
2 tablespoons diced red onion
2 tablespoons shaved Parmesan cheese
1 tablespoon chopped parsley
Method
Preheat the grill to 220°C. Place the asparagus on a large baking tray in a single layer. Drizzle with olive oil and a pinch of salt and pepper. Place under the grill for 4 minutes.
Transfer the asparagus to a serving platter. Drizzle with Paul Newman's Own ranch dressing. Top with red onion, Parmesan and parsley to serve.
Serves: 6
Preparation time: 10 minutes
Cooking time: 5 minutes
[wp_social_sharing social_options='facebook,twitter' facebook_text='' twitter_text='']