You're using an outdated browser. Please upgrade your browser or activate Google Chrome Frame to improve your experience.
Categories
Crunchy Apple Salad
Search Products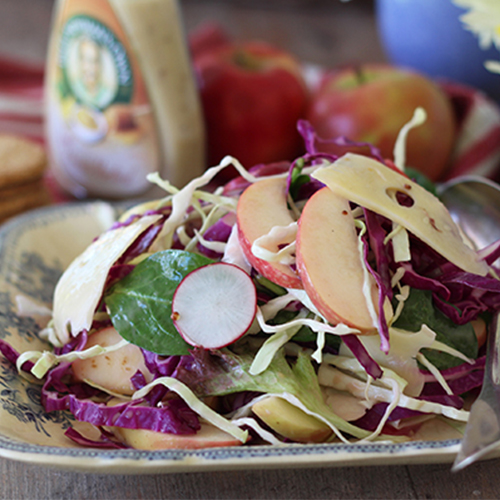 Crunchy Apple Salad
Ingredients
½ cup of finely shredded savoy cabbage
½ cup shredded purple cabbage
4 trimmed and finely slices radishes
2 cored (unpeeled) and finely sliced pink lady apples
A handful of baby spinach leaves
½ cup of thinly shaved Jarlsberg cheese
Paul Newman's Own Honey Mustard Dressing
Method
Mix ingredients and dress with Paul Newman's Own Honey Dressing Mustard and serve with a few crumbly oatcakes or fresh bread.
[wp_social_sharing social_options='facebook,twitter' facebook_text='' twitter_text='']